Sram Bottom Brackets
Ready to take your Sram drivetrain to the next level or restore to better-than-new condition? Kogel's complete lineup of Sram bottom brackets provide ceramic performance without breaking the bank.
Check us out. We're sure you'll find the perfect fit for your favorite Sram crankset.
Sram Road Bottom Brackets
Kogel's lineup includes bottom brackets for just about every road crankset Sram produces including Red, Force, Rival, and their newest AXS groupset.
Choose road bearings for road bikes or cross bearings for gravel & cyclocross especially if you frequent riding in wet or muddy conditions.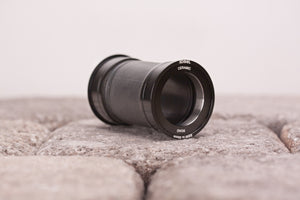 Sram MTB Bottom Brackets
Kogel Bearings also offers bottom brackets for every Sram mountain bike drivetrain including current and previous generations of XX1, X01, GX, DUB, Eagle, and the latest AXS groupset.
Be sure to choose cross bearings for your mountain bike to better protect from muck, mud and dust.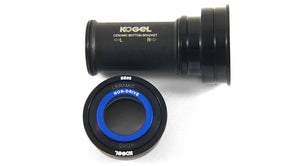 WHY

Upgrade/Replace Your Bottom Bracket
Even new bikes with new high-end drivetrains can, and usually do, ship with bottom brackets using steel bearings.
Even if perfectly maintained, those steel bearings just won't roll as smoothly or efficiently as our ceramic steel bearings.
Kogel Ceramic Bearings are:
-More symmetrical (i.e. round) and built to stricter tolerances than steel bearings

-More efficient for power transfer than standard bearings

-And, won't deform, flat-spot, crack or get pitted
Beyond the basics of keeping your bottom bracket clean and maintained, perhaps the most important step is ensure your bike's best performance is using a bottom bracket manufactured with high-quality ceramic bearings.
Shop

Sram Bottom Brackets
Warranty
Benefits
Expert Advice
FAQ