KOGEL CERAMIC BEARINGS AND COMPONENTS ARE DESIGNED WITH PRECISE ATTENTION TO DETAIL.
Explore the Kogel catalog of ceramic bearings and bike parts. Kogel offers a wide assortment of drivetrain-specific and customizable components for nearly every modern drivetrain and bike frame. Discover the broad selection of Kogel bottom brackets, oversized derailleur cages, wheel bearings, fasteners and more to find the perfect combination of style and performance.
INTRODUCING GUARANTEED PERFORMANCE
Guaranteed Performance means working hard to make your experience with Kogel Bearings the best possible, every step of the way.
Kogel Bearings takes pride in delivering a best-in-industry warranty. Our 2-year warranty means you can feel confident and secure about your next two seasons of riding.
If a product fails in the first year, we will replace it. The second year requires an annual bearing service. A manual for that service can be found here.
PERSONALIZE YOUR PERFORMANCE
Component Personalizer
Take your bike's personalization to the next level with Kogel's component personalizer. Choose anodized color combinations that best match your riding style. There's no reason to limit your imagination so go big!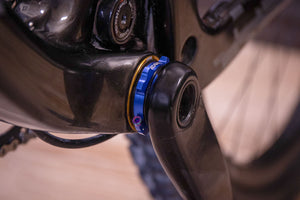 BIGGER IS BETTER
Oversized Derailleur Cages
Maximize the performance of your existing derailleur cage. 
Kogel's oversized derailleur cages use a super-oversized lower pulley to decrease chain articulation and reduce friction. Which is a fancy way of saying "Makes you faster".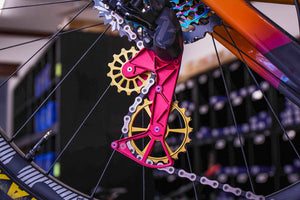 INFINITY SPIN
Ceramic Derailleur Pulleys
Looking to upgrade or replace your worn-out/stock pulleys? Our ceramic derailleur pulleys can help breathe new life and improved performance into your drivetrain.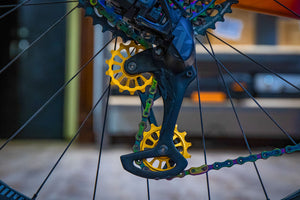 THE GOLD STANDARD
Ceramic Bottom Brackets
Upgrading to a Kogel ceramic bottom bracket gives your bike reduced friction or better protection from nature's elements. The choice is yours.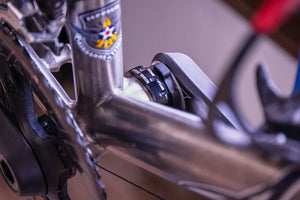 BUILT FOR LOWEST FRICTION
Ceramic Wheel Bearings
Wheel bearings are among the fastest rotating parts on a bicycle. They are also under constant load and there are six of them, which means twelve seals. For all these reasons it is worth upgrading from the stock bearings that came in your wheel set.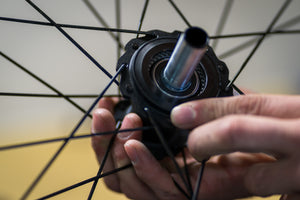 ULTIMATE SPEED MANAGEMENT
Disc Brake Pads
Better braking performance means going faster with less energy. Gain maximum speed control with Kogel's disc brake pads featuring Ceramic Barrier.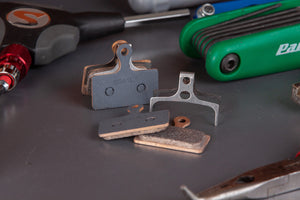 WHAT

ATHLETES SAY ABOUT OUR PRODUCT
Kogel bearings make my life easier because when I push the same watts, my bike goes faster

- Jolanda Neff

Trek Factory Racing XC Team
In professional cycling, the best performances are like machines, where every part works perfectly together. To make this happen, we need every detail to be 100% reliable. And that's why we have Kogel bearings on our bikes.

- Elisa Longo Borghini

Lidl-Trek
We look for every performance advantage that we can get on our bikes and Kogel bearings are one of those advantages. You don't often seethem but they're always in our bikes.

- Aaron Gwin

Intense Factory Racing
Kogel was one of the earliest supporters of NeXT eSport pb Enshored, and has been part of their journey to becoming the top esport cycling team in the world taking back to back Zwift Premier League championships. In esport racing, every watt is critical so friction is the enemy. All of the NeXT premier riders use Kogel bottom brackets and Kolossos cages to maximize every watt.

- NeXT eSport p/b Enshored

eSport Cycling Team
I immediately noticed a difference in rolling speed with Kogel bearings. Super cool!

- Jonah Freedman

Downhill Mountain Biker
My bike feels like it's truly 'mine' now, which has a lot to do with what the Kolossos brings to the equation: unique flair. Easy to install, as usual, and impeccable shifting; I love it.

- Matt Surch

@cyclosomatic