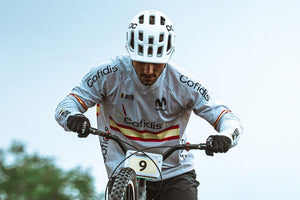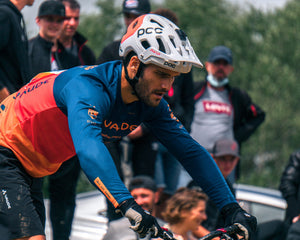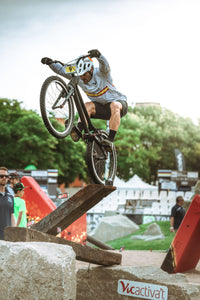 Pol Tarrés
Born in Barcelona, Catalonia. Pol Tarrés spent 18 years in Cabrils, near the mountains. At age of 9, Pol and his brother Miki started to take classes in a trial bike school in Vic. There, they started to learn and compete throughout all Spain.
Pol did very well, and a few years later he was selected by the Catalan Cyclism Federation to start a High Performance Program in Ripoll, where he lived with 5 other trials athletes, they went to normal college but every afternoon they trained. Pol won his first Junior Spanish Championship in 2011, amongst other triumphs.
Today, Pol is one of the best trial riders in the world and he is know for his power even he is only 1,70m. He has been in the top 10 of the UCI Trials Ranking since late 2015.