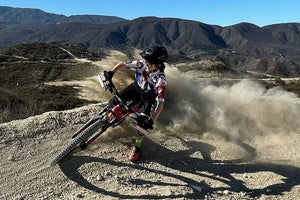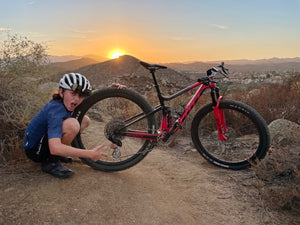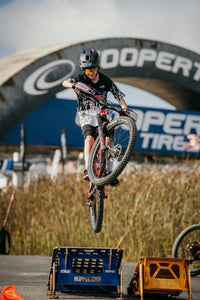 Kade Stoltz
Kade Stoltz is a 15-year-old cyclist from Lake Elsinore, California who loves riding and racing all of the MTB disciplines. He got into cycling way back at age three when he first learned how to ride. Early on he would pretend to be racing dirt bikes, of course making the sounds!
After that, Kade raced BMX for a little bit, he got his first mountain bike at the age of 9. He loved riding the local trails in Lake Elsinore with his dad!
Kade started racing for NICA in 6th grade and that's when he got really hooked. In 7th grade, he got his first XC bike AND his first MTB podium at a local race!
Two years ago (in lockdown) Kade decided to start a YouTube channel dedicated to mountain biking called MTB Kadester. Since then, Kade's been uploading all kinds of bike-related videos including riding, unboxing, racing, and reviews. Kade's channel now has over 380 subscribers as of August 2022.
Kade says his favorite video published so far is his unboxing, installation, and review of the Kogel Kolossos cage. We met Kade at the 2022 Sea Otter Classic and were so impressed with his style, skills and knowledge we asked him to join our collective. So thankful he said yes!