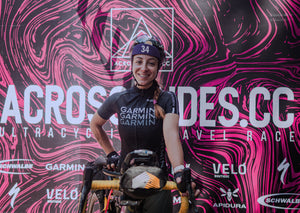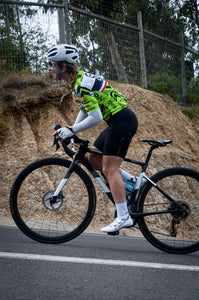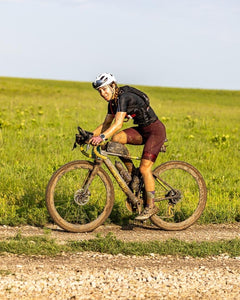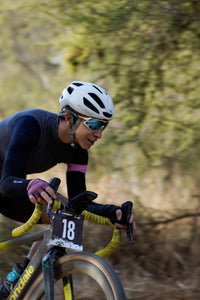 Isadora began cycling while traveling in Australia and decided to embark on a month-long bikepacking adventure. When she returned to Chile a year later, she brought her bike with her and discovered that setting goals and participating in races made her feel truly alive.
Isadora works in the cycling industry in marketing and is always striving to learn more about the sport and connect with like minded people in the industry. About 4 years ago, Isador and her friend started the "Reinas del Pedal," a local community aimed at empowering women through sports by encouraging them to go out, have fun, and believe in themselves.
Isadora loves to travel so she can broaden her horizons, experience new cultures, and learn from them to appreciate the diversity of the world.
Last year, Isadora became the first Chilean woman to cross the finish line in the 200-mile distance. She is a 3x AcrossAndes finisher, Two times winner of Gran Fondo Ruta del Vino (2022 and 2023), 2nd place AcrossAndes couples 2021, 2nd place AcrossAndes solo 2022, Winner of Gran Fondo Curacaví 2023 and Winner of Maglianera Peñuelas gravel race 2021

Isadora loves the look of Kogel products as well as performance. For her, having the smoothest ride possible is also important and Kogel products make her feel comfortable and stable, allowing me to get the most out of her rides, especially the ones with challenging terrains and long distances.
Isadora's favorite local cycling spot is the Farellones Climb. It takes her 2 hours and 30 minutes to ride there from her house, however the 2400 meter climb is worth it as it offers the best view of Santiago.