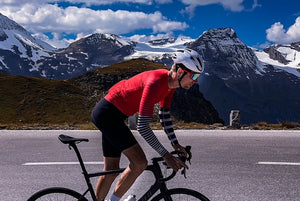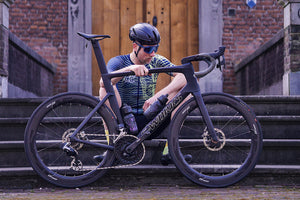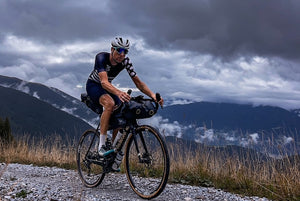 Guy Burgerhout
Guy Burgerhout is a passionate vegan cyclist based in the Netherlands, creating content on and off the bike to inspire people to get out there and have fun on their ride. On YouTube and Instagram, he tries to show beautiful areas in the Netherlands culminating to some of the amazing climbs in the mountain areas he visits during holidays or 'granfondos' in other countries in Europe.
Guy is also a massive fan of the famous "coffee rides" that often anchor at a local cafe. Occasionally he leads a group of cyclists from his favorite bike café on a nice loop so as to stay in his "backyard". Besides these social coffee rides, he is a big fan of long-distance rides. He has participated 2 times in the race around the Netherlands as well ventured solo on a self-supported bike ride of 1950km along the country's border.
Bike packing has also stolen his heart last year with an amazing self-supported multiple-day trip to the Dolomites (Italy) and a long weekend trip in the Eiffel area of Germany. When he is not on the road, he likes to custom build bikes. So far, he has designed two using Kogel Bearings components.