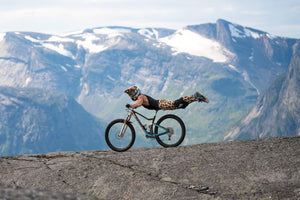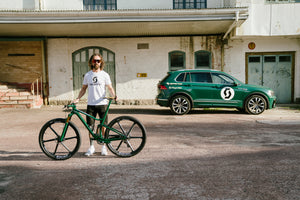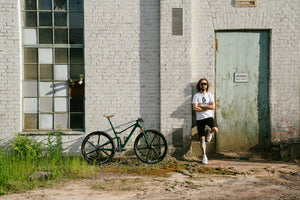 Dangerholm
Gustav Gullholm, who goes by the online persona of "Dangerholm" has been passionate about bikes all his life. Even as little kids, he and his friends spray painted their bikes and tried to upgrade and tune them.
And it simply escalated and grew from there. Ever since Gustav has been building custom bikes. It often starts as an idea based on a theme, such as pushing low weights to new extremes or trying to make bikes cleaner and better looking.
"Each year new bikes and components are released, but there is always room to personalize or optimize your bike. It can range from getting a colored set of grips to upgrading your drivetrain with ceramics to going "full Dangerholm". Either way - I think that while your bike is a tool (transportation, training, racing) it is YOUR bike so why not put a little bit of passion into it. Cliché as it may sound - life's too short for boring bikes." - Gustav "Dangerholm" Gullholm
Affiliations: Gustav is a Scott Sports ambassador and works together with high-end top quality component brands from around the globe, including Kogel, to bring some truly special bikes to life.
Bike Check
Current Kogel equipped bikes: Scott Scale Gravel featuring Kogel Kolossos for SRAM Eagle AXS, Kogel ceramic bottom bracket, Kogel preload adjuster and Kogel titanium bolts.

Upcoming Kogel equipped custom projects: Scott Scale aluminum - a slightly retro styled hardtail, Scott Scale World Cup carbon - a rock'n'roll themed race hardtail, Scott Spark RC "Hypersonic" race bike aiming to be ultralight while still having all modern XC features such as 2,4" tires, wide rims, dropper and of course a Kogel Kolossos