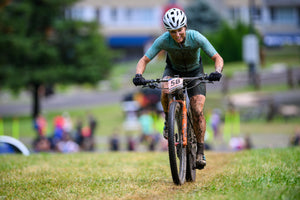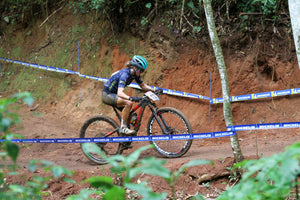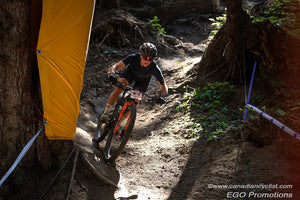 Cindy Montambault
Originally from northern Quebec, Cindy grew up in a mining town. After her study in aeronautics, she worked as a miner back at home at more than 3km underground.
In 2011, she quit her job to become a professional mountain bike racer and has always been a privateer since then. She lives now in the Laurentians, a mountain area north of Montreal.
She has one world cup podium in 2014 in the XCE discipline and was National Champion the next year, XCE as well.
In 2017, Cindy reached the XCO National podium for a P3 finish and her best world cup position was 21st in Mont Ste-Anne 2022.
Even after all these years being a privateer, she is still working hard for a selection for the 2024 Olympics in Paris.
During Covid, she founded a mentoring program to help the young girls staying into cycling and she is still working to grow this program.

You can follow Cindy on Instagram @cindymontambault
Bike Check
Photo credits:

Christian Ste-CroixPic & Caroline Gautier