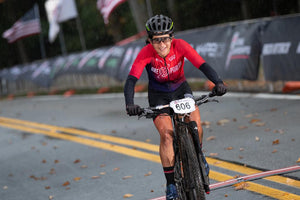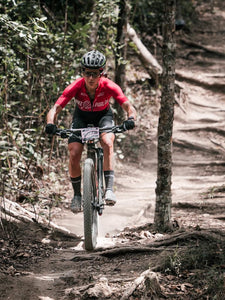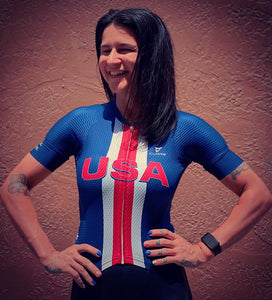 Bavie Grafals
Bavie (pronounced Ba-vee-aye) Grafals is a pro mountain cyclist that has her roots in Florida trails.
Bavie's beginning are that of a humble start with much determination and sheer will to become the best version of herself. While music was her first love and the first form of expressing herself and connecting with others, cycling became her true passion.
Discovering mountain biking helped Bavie push past her fears and with the warm welcome of Florida's MTB community, she felt supported and began to harness her inner strength and confidence.
Bavie experienced her first top step podium at the 2020 Florida MTB State Championship and has been on fire since then. She then raced MTB XC and Marathon Nationals, and World Cup Final in Snowshoe, WV earning her pro status in 2021.
It's been working on the ever so fine balance of training and focusing on organizing and simplifying my personal life as best as possible.
Earlier this year, she visited Monterey, CA for her second spin at the Sea Otter Classic, grabbing 6th place in her first Pro race in the Lifetime Series.
Bavie will be racing at the XC Nationals (Winter Park, CO) and Marathon Nationals (Frederick, MD) and hopes to continue growing within the sport and community while inspiring others to push past their fears and self limiting beliefs as she has and continues to do.
"It has not been easy and only becomes more challenging as I continue to work toward my goals. I just keep my eyes on the prize, knowing it may change along the way, and most importantly enjoy the journey and process. I want to continue growing as an athlete and human altogether. I'd like to see how far I can push myself, both mentally and physically, and where my dedication and persistence take me. I thrive in adversity and find true joy in helping others persevere and find their inner strength. If bikes can be the gateway to doing so… how much more perfect can it be?" - Bavie Grafals